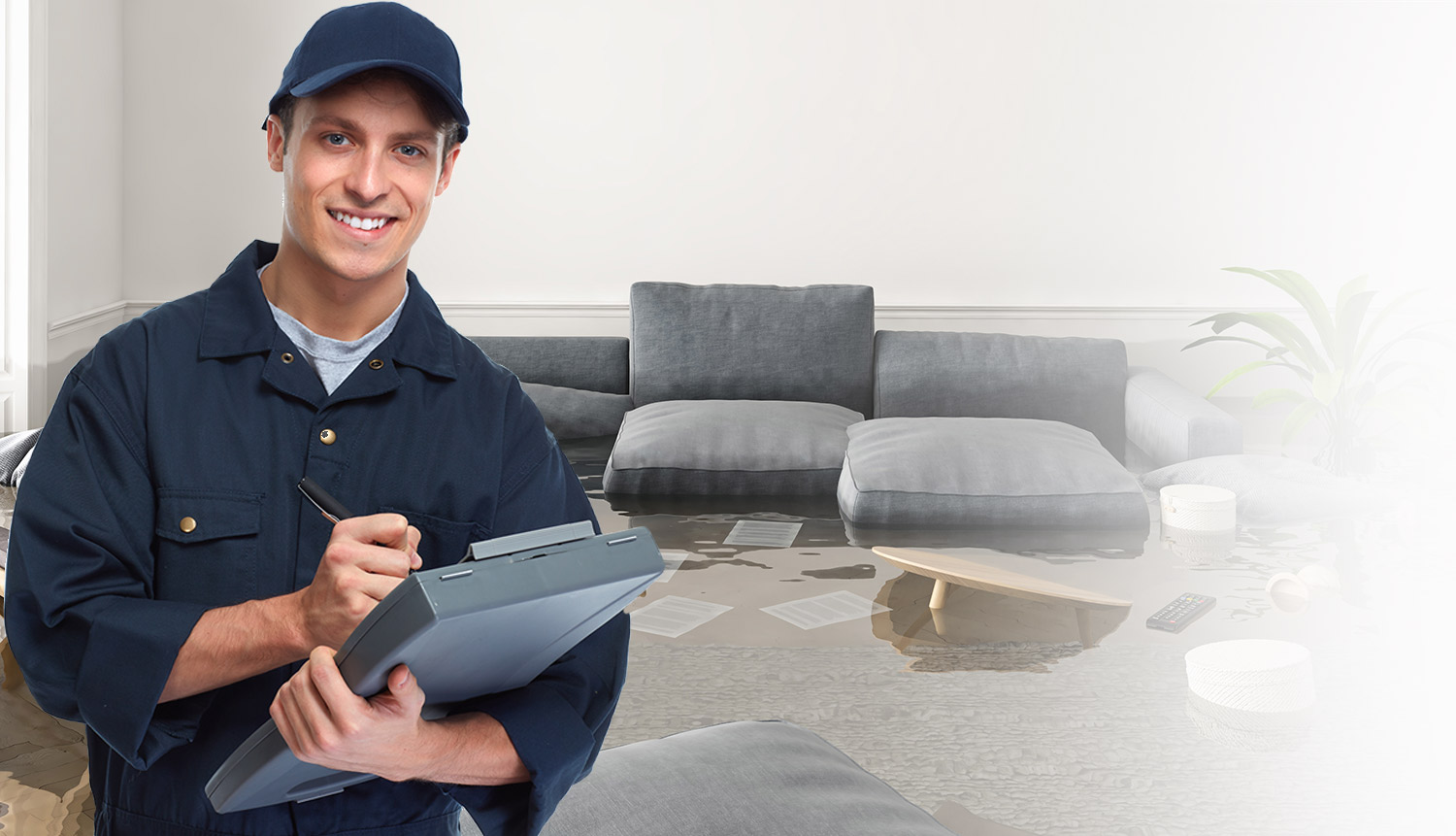 Our Herricks Water Damage Restoration Team Can Help (516) 747-5445
Expert Water Restoration Service In Herricks Since 1982
Whether you need emergency services or repairs to your home or commercial building due to frozen pipe bursts, washing machine hose breaks, hot water heater bursts, flooding, or water used by a fire department to extinguish a fire, you can trust the experience of Anderson Contracting to quickly help you get your life back to normal. Since 1982, we have been a preferred choice for water damage restoration in Herricks, NY.
In fact our expertise in water damage remediation is so valued that the New York State Department of Transportation relied on us when their Command Center in Hauppauge was flooded. JCPenney relied on us for restoration when their entire Bay Shore Mall store was flooded by the fire sprinkler system.
Water Damage Insurance Repair
Water Damage Control
Water Removal & Clean-up
Structural Drying
Insurance Repair Experts
Dehumidify After Flood
Carpet & Fabric Cleaning
Deodorization
Frozen Pipe Repair
Water Damage Remodeling
We'll help you get your home, office, or business back to normal
For customers with water damage resulting from frozen pipes or pipe freeze ups, Anderson Contracting Co. can help you through the difficult process of getting your home, office, or business back to normal. Winter is a common time for water pipes to freeze up and before you know it you have a disaster on your hands. Our Water Damage Restoration services include extracting the water, drying the area out, applying mildewcides, and performing any necessary structural repairs. Call Anderson Contracting today for an estimate and more information on how we can help.
State Of The Art Equipment To Get The Job Done Right (516) 747-5445
Typically, water damage goes beyond the physical structure and can cause potential health risks through the promotion of mold and mildew. Most contractors do not have the technical knowledge and experience that our company possesses. Furthermore, they don't have the range of equipment that we do. Our dehumidification equipment is all state of the art. We utilize small portable units all the way up to tractor-trailer units for malls, schools, and other large commercial buildings. We utilize special ducted desiccant dehumidifiers and portable heating plants to dry out crawlspaces after major flooding like in the aftermath of the Sandy Storm.
We Bill Most Insurance Companies Direct For Water Damage Restoration
As Insurance Repair Experts, we have long-standing relationships with insurance companies and adjusters. We fully understand how the insurance claims process works between you the property owner, your insurance company and us as your contractor. We know the analysis programs insurance companies use to determine the cost for allowable repairs.
We also serve as a preferred Qualified Insurance Appraiser within the industry. This means that insurance companies and public adjusters, on behalf of their insured property owners, continually turn to us as an authority to determine exactly what restoration services need to get done and its cost. Our Insurance Appraiser has been selected to serve as an Umpire in Insurance Appraisals. In a situation where the Insurance Company and the Insured Property Owner cannot agree as to the scope of repairs or cost they may decide to demand appraisal. In that case each side selects an expert to serve as their Appraiser.
The two Appraiser's select a third expert Appraiser to serve as an Umpire. Our Insurance Appraiser being selected to serve as an Umpire is testament to both sides respecting the expertise of our Appraiser. In an appraisal situation the two Appraiser's and the Umpire will determine the required scope of repairs and the associated costs involved.

Anderson Contracting Co. of Long Island, Inc. is Fully Licensed and Insured
Our primary trading areas are:
Nassau License # 1834630000 / Suffolk License # 7943HI