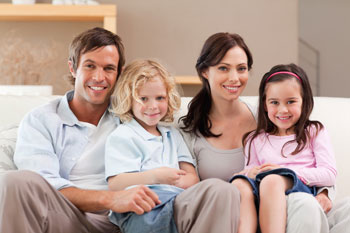 1. Creatively Design Your Home To Fit Your Lifestyle
Add a patio deck or exercise room. Turn an ordinary family room into a media entertainment room. Convert your routine bedroom into a master suite. Remodeling makes your home a nicer place to live while you are there, and allows you to keep your family in their environment of friends, school, work and familiar shopping.
2. Update Your Home With New Amenities
Rejuvenate your home with fresh new touches for added style and convenience while maintaining the charm of an older home. New kitchen cabinets, counter tops and flooring… a new look bathroom… or architectural tiles and stones in the home all add a welcomed fresh appearance to your home.
3. Make Your Home More Functional
Add a room for a senior parent. Connect a private bath to a bedroom. Create a bonus room for teens to keep them at home. Or simply make unused space more functional. Life's needs are always there and Anderson can help you fulfill them.
4. Increase The Resale Value Of Your Home
Buyers do compare remodeled homes with those that are newly built. So if you are looking to sell, making your home as appealing to potential buyers as it can be will get you a higher price. For example, a remodeled kitchen brings in 25% more than it's cost, and a bath 30% more.
5. Repair Damaged Or Wearing Areas Of Your Home
Houses do wear down over time and need to be maintained for safety, appearance, and to retain their value. Deteriorating wood, a leaking roof, and cracked foundations typically need repair. Putting this off can lead to expensive mold remediation and structural repairs. Let Anderson Contracting evaluate actual or potential trouble areas and give you a no-obligation estimate for repair.
6. Incorporate A Home Office Addition
With one quarter of the country's workforce working from an in-home office, this has become a popular area for remodeling the home. We can convert an existing room or build a new one to your exact specifications.
7. Add Energy Efficiency For Savings
The high cost of energy is incentive enough to make sure your home is as energy efficient as it can be. Let Anderson check the effectiveness of your insulation, windows and HVAC, as well as show you ways to utilize exterior elements for interior energy.
8. Bring The Outdoors in For Added Light And Space
Add more space and natural brightness to your home with sliding doors, larger windows, skylights or window walls. It will dramatically open-up a room or area and also allow you to capture a desired view from the outdoors.
9. Elevate Your Home's Market Value To Others In The Neighborhood
Remodeling is all around us because it is a cost-effective option to buying a new home. So anything you do to bring your home's value up to the level of others is a worthy investment now and for the future.
10. Act Now And SAVE With 15% OFF
With Anderson's Preferred Customer Program, you can save 15% immediately starting with your first job and every job we do for you. Ask us about the details. (Remodeling only)

Anderson Contracting Co. of Long Island, Inc. is Fully Licensed and Insured
Our primary trading areas are:
Nassau License # 1834630000 / Suffolk License # 7943HI