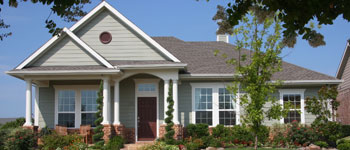 When you decide that it's time to add more living space to your home, there are important factors to consider that the expertise of Anderson Contracting can assist with. For example, how the space will be best utilized. How the change will affect traffic patterns. And how the new construction will affect the overall environment of your home.
Home extensions remodeling is very common and a less costly way to provide the welcomed space you require for a growing family. For less than you'd expect, you can bump out a simple dormer or extend a bedroom. Convert a garage into a family room or formal dining room. Add a second floor as a Mother/Daughter or simply convert the attic into a bedroom for a senior parent.
Anderson Contracting has vast experience and know-how with extensions. We will expertly construct the new addition to the character of your home's external appearance, while maintaining the integrity of its interior. We are skilled in working with all types of roof styles and materials. We understand how to apply insulation, electrical and plumbing installations to save space. And our Architectural and Design services will create the space planning and aesthetics needed to provide you with the look and environment you desire.
ANDERSON CONTRACTING IS RATED A+ BY THE BBB

Anderson Contracting Co. of Long Island, Inc. is Fully Licensed and Insured
Our primary trading areas are:
Nassau License # 1834630000 / Suffolk License # 7943HI